As I am creating my first ebook at this stage (sweat, sweat!), I have to make some screen shots to demonstrate certain step-by-step processes to make them easier to understand. My problem was that I had no idea how to do that!
Well, John from www. johnthornhillcoaching.com showed me a site which makes it very easy to capture screen shots and modify them to your liking. You can even "draw" in them to highlight important stuff.
It is not a free service, unfortunately, – you can use it for free for starters, but all of your screen shots will have "unregistered version" printed across them. It will set you back about $30USD, but if you are into Internet Marketing, that investment will prove to be well worth it.
Make Screen Shots – Gadwin Print Screen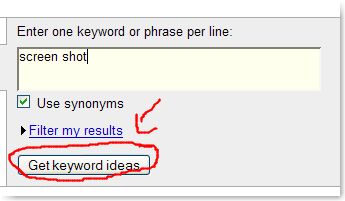 This is my first professionally taken screen shot, just created. Not too bad, eh? I was a bit wobbly with my red pen, but this looks like it is going to be good fun…
Category: Helpful Info, My Internet Marketing Progress