One thing that every good internet marketer should have down pat is Keyword Marketing Research. Keywords are the center of all Internet Marketing. They are what people who browse the Internet type into the search box to find information on that topic.
If you do your keyword marketing research right, you can generate a lot of traffic (visitors) for your websites, and we all know the more traffic the more chance of a sale!
What I found out doing my trial and error Internet journey was the following:
If you find keywords or keyword phrases (2+ words) that have more than 500 searches a month, and have less than 200,000 competitive websites on Google, you have got a great keyword and can pretty much count on ranking high on Google's Search Results pages.
Check with Google's External keyword tool for the amount of searches your chosen keyword (phrase) gets. If it's more than 500 that's great (the more, the better!).
Then head over to Google.com and type in your keyword within quotation marks and hit "search". On the results page in the top right hand corner you will see how many websites there are competing for this particular keyword. If it's under 200,000, you have got a winner!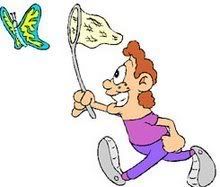 Use these keywords to create squidoo lenses, or do your blog posts (guess which keyword my "keyword" is for this post! – You guessed it: "Keyword Marketing Research"!), or articles and the likes. Over time, they should create a nice and steady flow of visitors to your sites.
Happy keyword hunting!
Category: Keyword Marketing Research, My Internet Marketing Progress