Whether you believe it or not, I have finally found some time again to work on my websites! I just thought I need to get my days better organized so I can fit a bit of time in each day. So – early mornings it is for me at the moment!
What I have started off with now is keep generating backlinks to  my websites. Over the past 2 years all I had done was mainly build backlinks to the home pages, and do a few posts every few weeks or so. So some of my homepages have been on page 1 of the Google search results for my main keywords for a while, and I have seen some consistent search engine traffic from it. But there I was, thinking how much more traffic I could generate if I managed to get my other pages on page 1 as well, for their keywords!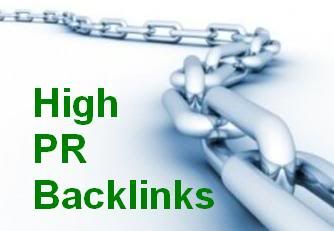 Luckily, I have been a subscriber for Backlink Builder for a while now, I just never did anything with them. Seriously, I was sitting on a Goldmine and just didn't take the time to act on it. Well, when I finally decided to come out of my hiding a few weeks ago, that's what I decided to do – go systematically through Backlink Builder and start building those all important backlinks to my inner pages, as well.
As I had the thought of reporting about it on my blog here, of course I wrote the "starting positions" of some of my pages down before I started. Here they are:
On March 24 I had:
| | | |
| --- | --- | --- |
| Keyword | Search Results Page | Position No. |
| A | Page 5 | Pos. 6 |
| B | Page 5 | Pos. 1 |
| C | Page 1 | Pos. 3 |
| D | ?? not there | ?? |
And then I started with my backlink campaign. Just went systematically through the files that you get with Backlink Builder, linking back to my inner pages with the keywords for those particular pages as anchor text. I made a point of writing down which anchor text I used on which site, and which page on my site I linked back to. For that I designed a very simple table which I fill out as I go along (otherwise you lose track). If you click on the image you can see it in original size. I created it on Open Office.

My next date when I checked my keywords was April 6, so just about 2 weeks later. These are a few results:
| | | |
| --- | --- | --- |
| Keyword | Search Results Page | Position No. |
| A | Page 1 | Pos. 10 |
| B | Page 1 | Pos. 6 |
| D | Page 2 | Pos. 3 |
Can you see the huge jump in those keywords? It's nearly unbelievable.
These are the positions as of today (April 29):
| | | |
| --- | --- | --- |
| Keyword | Search Results Page | Position No. |
| A | Page 2 | Pos. 2 |
| B | Page 1 | Pos. 3 |
| C | Page 1 | Pos. 2 |
| D | Page 1 (from 5) | Pos. 9 |
| E | Page 1 | Pos. 3 |
| F | Page 1 | Pos. 5 |
| G | Page 1 | Pos. 2 |
I find this just amazing. Now, some of the rankings still jump around a little, but I am quite positive that it will come further up again. The jumping around at the beginning is quite normal.
You know what else happened now that my inner pages are up in the search results?
My traffic has increased – from between 500-600 views a day to most days between 900-1000.
My affiliate earnings have increased so far by about 30%. For example, one of my Affiliate Programs made me $72 yesterday:
So – all is green in my books, so to speak! This stuff really works. You build a niche site with a few relevant pages, create some good content on those pages, – it really pays off to put effort into making the site a site that your visitors will enjoy and benefit from! – and start building links to it. I'm chuffed!
Looking forward to your comments!
Category: Niche Websites, Website Traffic
Comments (211)
Trackback URL | Comments RSS Feed